Heat Networks
We're busy building a city-wide, fossil free heat network across Bristol. The development of the heat network will provide low-carbon, reliable heat to the community while creating jobs and delivering social value. The decarbonisation of heat is also a crucial step in achieving Bristol's goal to become a carbon neutral city by 2030.
Vattenfall Heat UK are working with Bristol City Leap to expand the existing network, develop new networks and ultimately interconnect them to create a single Bristol Heat Network.
Vattenfall Heat UK bring investment and proven experience in large scale, resilient heat networks across Europe. Within five years, over 120 GWh of low-carbon heat will be delivered to customers in Bristol through over £200 million of investment into high-quality, long-term infrastructure across the city.
We look forward to engaging with our partners, the local community, national government and supply chain providers to increase the pace and scale required to support Bristol's journey to carbon neutrality.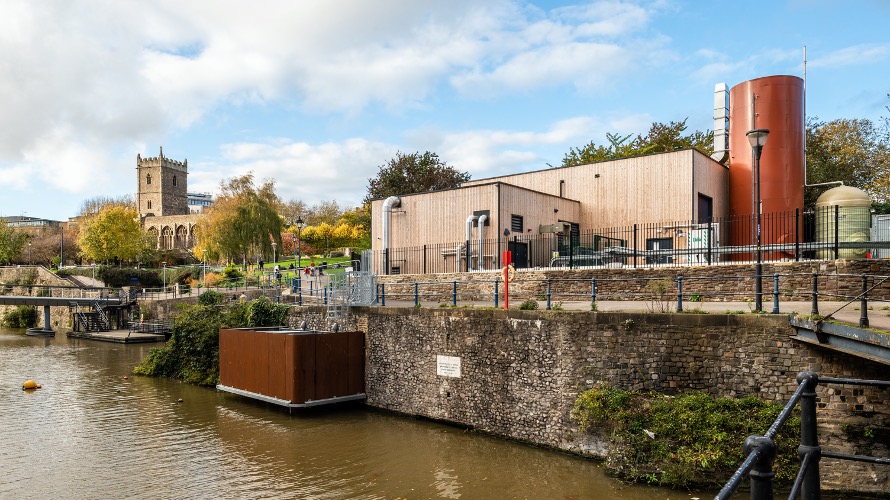 Our 3MW Water Source Heat Pump at Castle Park.
What are heat networks?
Heat networks (sometimes referred to as 'district heating') are a network of underground pipes that can deliver reliable, low-carbon heat and energy across cities.
This helpful video below will show you exactly how they work.
Why do we need heat networks?
Climate change is one of the biggest challenges we face. In response to the climate emergency Bristol has committed to becoming a carbon neutral city. Heat networks help us decarbonise how we heat our homes and businesses by replacing fossil fuels with low carbon sources such as energy from waste plants and heat pumps.
Our plans to expand the Bristol Heat Network
Bristol City Leap will develop and expand the heat network to the greatest extent possible whilst ensuring that it offers fair value to customers and supports the overall decarbonisation plans for the city.
These works form part of a major programme of infrastructure investment and we're minimising disruption by combining the installation of heat pipes with other major developments like planned road works, new commercial developments and the installation of fibre optic broadband in the city.
There are currently two city centre heat networks in operation at Redcliffe and Old Market, with a third under construction in Bedminster. These networks already supply over 15GWh of heat per year across 14 operational connections.
Vattenfall Heat UK will commence construction and then seek to develop and expand heat network areas. Ultimately, our intention is to create a single interconnected, city-wide Bristol Heat Network.
The map below shows areas in the city for heat networks to be delivered and expanded up to the year 2027.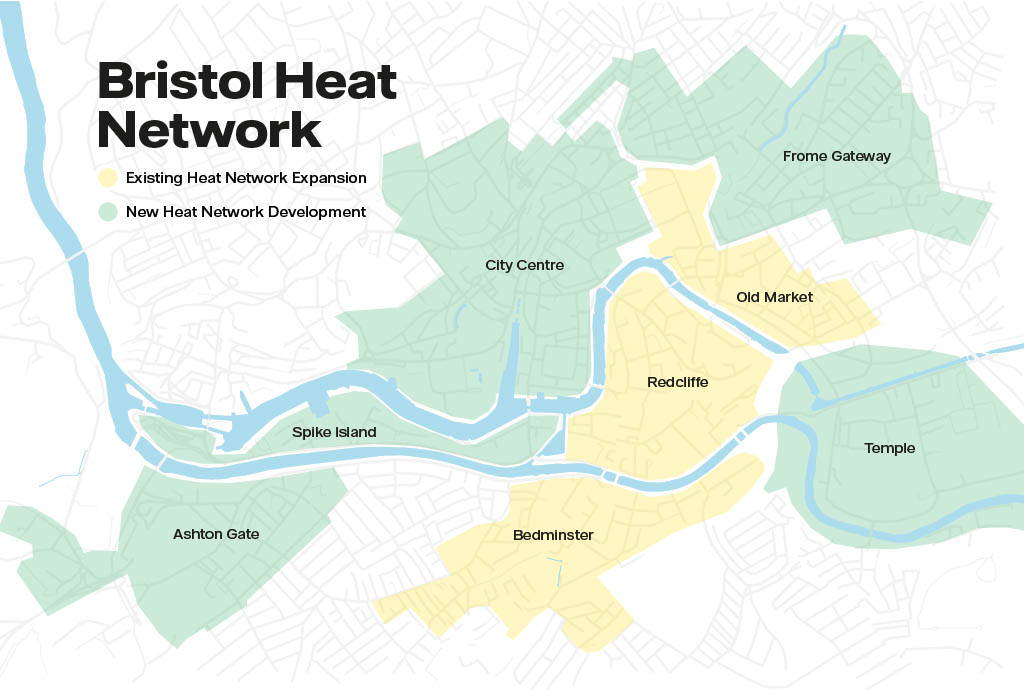 Our commitments
As part of Bristol City Leap, Vattenfall will provide heat reliably, with excellent standards of service, at a fair price. This is underpinned by contractual commitments covering:
Connect to our Heat Network
If you are interested in connecting to the Bristol Heat Network, please get in touch with our sales and operations team via our Contact page.