Community
An initiative with social value at its heart
Bristol City Leap has a bold plan to decarbonise Bristol's energy system and make a real impact in communities.
We want to look at the bigger picture – give power to community groups, improve local housing and create opportunities for employment and skills through the projects that we deliver.
We take our commitment to supporting Bristolians seriously, and that's why we will generate at least £61.5 million worth of social value across a range of areas in our first five years.
What is social value?
Social value measures the positive value businesses create for the economy, communities, and society. Learn more about how we'll make a positive impact in our communities below.
Using a simple metric of 1 FTE for every £75,000 Capital employed it is anticipated that a significant number of quality jobs will be created by the activity undertaken by Bristol City Leap. Heat network projects will contribute substantially to Bristol City Leap's social value targets, principally through significant infrastructure investment that will drive spend in the local supply chain and create well-paid local jobs. We will work closely in partnership with the supply chain to help them grow with us and enable the delivery of real local economic benefits.
Our commitments:
Over £50 million will be spent in the local supply chain (which includes over £7 million with Micro, Small and Medium Size Enterprises).
410 local people from Bristol will be employed to work on our projects, as part of the 1000+ jobs created over the next five years.
Anyone employed by or working for Bristol City Leap (including our supply chain) will be paid at least the 'Real Living Wage.'
An outreach programme designed to offer young and unemployed people the chance to find good employment opportunities in the sector via mentoring, school and college visits, work placements and 700 weeks of apprenticeships.
Our school and college outreach programme we will hold recruitment events, highlighting the range of opportunities of good quality long term employment in the green economy. This will also help match the new workforce to the appropriate training courses and potential employers.
Bristol City Leap will sign up for the government's Disability Confident Scheme as well as engage with the Bristol Disability Forum to make sure no one is excluded from the new opportunities.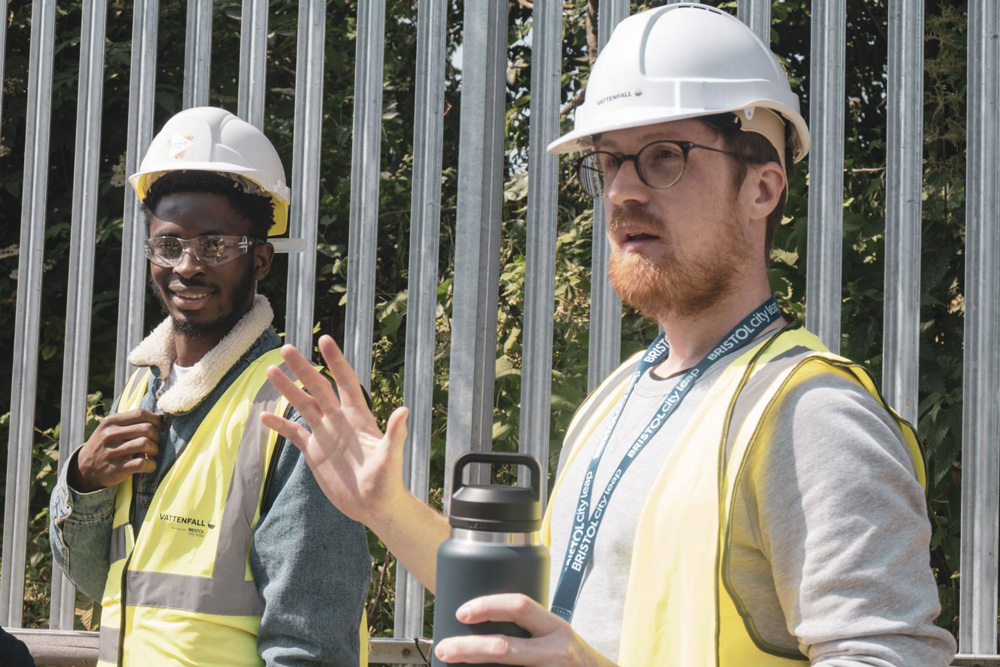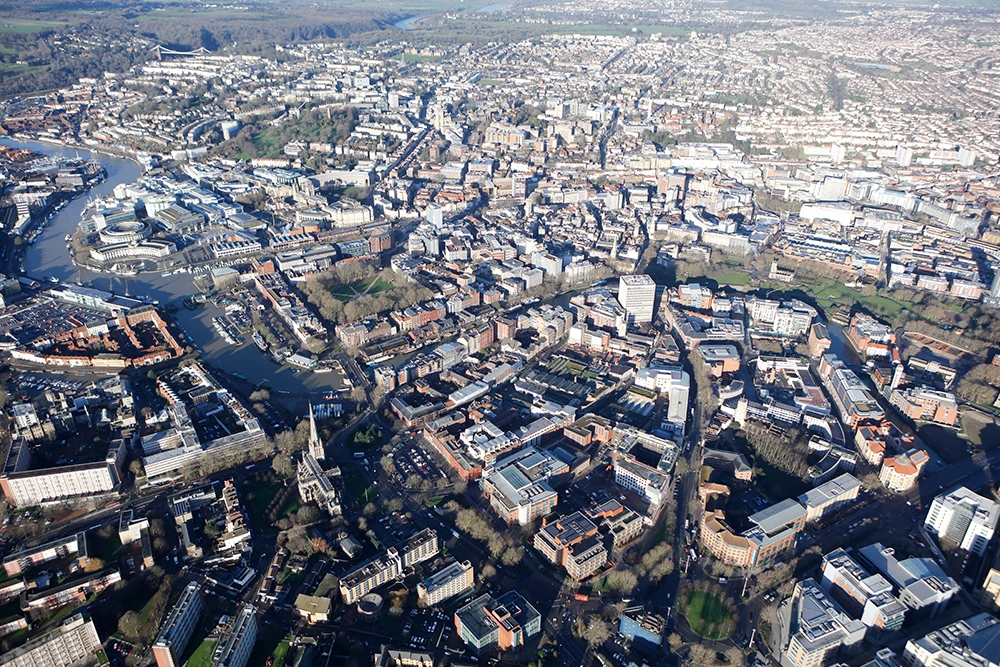 For Bristol
Launching a £2.8 million Community Benefit Fund generated from heat sales and then matched by Ameresco. This can be used for a wide variety of community projects including ones that are not energy specific.
Opening crowdfunding opportunities of around £6 million worth of projects for the people of Bristol to invest in.
Commitment to work with the Centre for Sustainable Energy and other partners to reduce fuel poverty through the development and delivery of the No Cold Homes Strategy.
To support Bristol Green Capital Partnership and their Climate Action Programme to support organisations to reduce their carbon emissions. Bristol City Leap pledges £30k per year to do this.
Supporting Grassroot Communities to provide additional mentoring support to young people from across Bristol's communities. Bristol City Leap will deliver £6,500 per year for this activity.
Create a tranquil and educational space to engage residents in enhanced biodiversity and decarbonisation. £5k per year will be attributed to this.
The production of a Bristol City Leap Equalities, Diversity, and Inclusivity (EDI) Strategy with outcomes published in an annual report.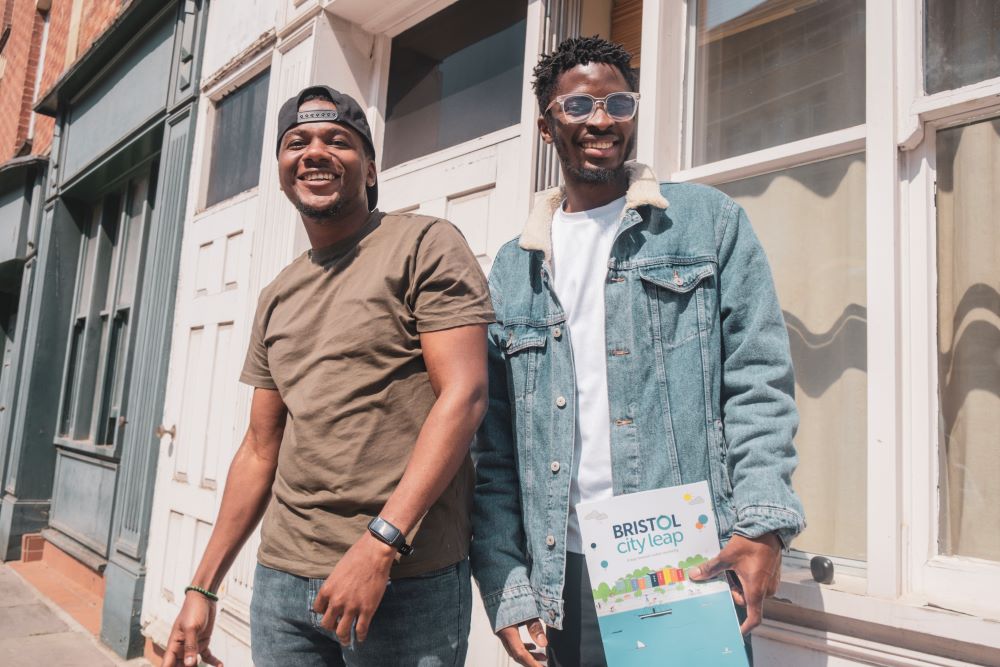 For Community Energy
Bristol City Leap's £1.5 million Community Energy Fund designed to aid Bristol's flourishing community energy sector by providing development finance.
A £500k Innovation Fund for research and development activities in the city.
An 'open door' policy to allow community energy groups to propose new projects and opportunities for partnership with Bristol City Leap.
A Community forum and Heat Network advisory panel to support decision making on our projects.
Get involved
If you have any questions of ideas for community projects, please contact us via our Join Us form.